Salman Butt, was Pakistan's best batsmen at Lords, now he is the skipper at Leeds, best wishes to him!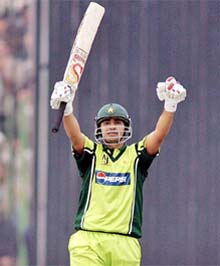 Having lost by 150 runs at Lords and Shahid Afridi immediately resigning from captaincy as a result, Salman Butt who takes over the reins will need his team to produce something special to square the series at Leeds, especially as they have lost the toss and are fielding first as well.
Australia have an unchanged line up whereas for Pakistan Malik replaces Afridi and the selectors have persevered with Farhat and Kaneria ,despite all the pre match talk that they may be replaced.
So that is that for now, it's time to rumble once more. Leeds, take it away!